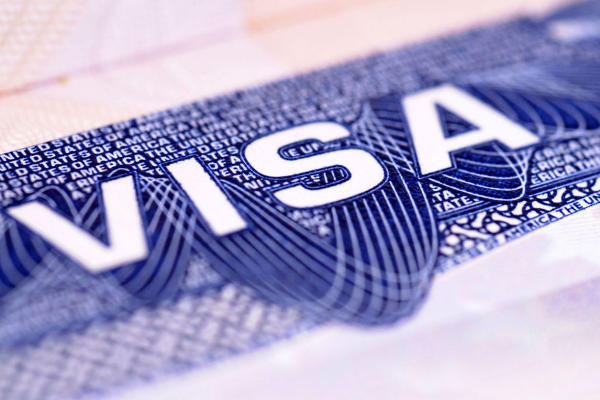 US Ambassador to China Gary Locke just announced in Beijing that starting March 16, 2013, the US Embassy in China will activate its online appointment reservation service to the Chinese citizens for the very first time. At the present time, US visa applicants in China can only make such appointment reservation through telephone, and this new change is expected to make the appointment reservation streamlined in an automated way and help to improve the efficiency of the scheduling and visa processing.
Further, as part of the latest updates, there are some changes in the visa application and processing fees and how the fees are collected. Specifically, two fees will no longer be collected and they are the ¥54 (or ¥36 depending on the nature of the request) appointment reservation charge and¥32 passport mailing charge. In the future, there will be one single charge and that is the one time $160 visa application fee.
Chinese citizens can now also choose how to pay the visa application fees among online pay by debit card or credit card or auto-pay using the Bank Union Card at China Trust's ATM terminals or pay by cash at the China Trust bank counter instead of the only payment method through China Trust bank at present.
Another change that is to the advantage and benefit of the Chinese citizen applicants for US visas is the possibility to reschedule the appointment without having to make the SECOND payment of the same fees as is required at the present time, and Chinese applicants will also be able to inquire about their passport status via email once the new changes take effect on March 16, 2013.
Yu, South & Associates are very excited about these changes becasue they would reduce substantially the waiting time from current 2 to 4 weeks to an average anticipated wait time of only 2 to 4 days, and Ambassador Locke also promised during the announcement that the Embassy will try to streamline the process and improve the service to further reduce the actual waiting time and shorten the visa proccesing time once visa applicants enter the visa application facilities in the Embassy and/or Consulates.
If you have any questions about this posting or you or you friend might have a US visa application question or problem, you can send your email to Yu, South & Associates by clicking here: This email address is being protected from spambots. You need JavaScript enabled to view it. as our experienced staff immigration lawyers are standing by to respond to your inquiries personally and promptly, usually within 24 hours, if not sooner.
Yu, South & Associates, Where YOU Matter Most.