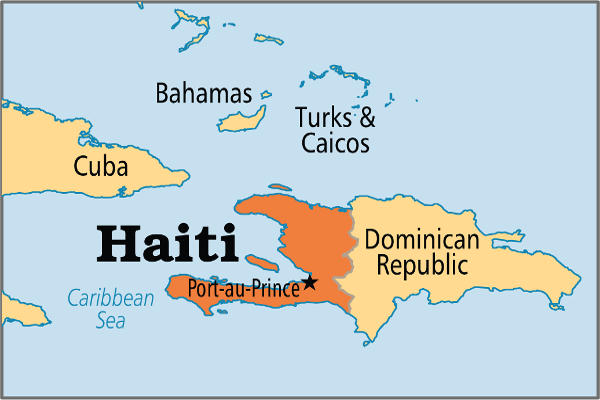 In the wake of rescue efforts after the disastrous major earthquake that was the worst of all in Haiti for the past 200 years, American Immigration Lawyer's Association (AILA) is now asking the US Department of Homeland Security (DHS) to grant Temporary Protective Status (TPS) to the nationals of Haiti.  
In a letter by Bernard Wolfsdorf, AILA President, addressing Hon. Janet Napolitano, DHS Secretary, AILA urged the Secretary to "act quickly to designate Haiti for Temporary Protective Status (TPS) under Sec. 244(b) of the Immigration & Nationality Act." The submitted ground for such a special and emergency consideration was based on "simply no way that Haiti could absorb the return of its nationals under these conditions."
While it is not intended for permanent residence or means to circumvent the normal immigration procedures, the Secretary of DHS may designate a foreign country for TPS status due to coniditons in that country that temporarily prevent the country's nationals from returning safely, or in certain circumstances, where the country is unable to handle the return of its nationals adequately. Such designation can be the nationals of the entire country or a few countries in general but it can also be designated certain parts of a country or a few countries.  Such protection also extends to the individuals without nationality or stateless people who last resided in the designated country or parts of the country as determined by the US Citizenship & Immigration Service (USCIS).
In related news, Yu, South & Associates has just learned that as of this moment, US Department of Homeland Security has issued a public announcement "for immediate release" that "the Department has halted all removals (deportations - notes added) to Haiti for the time being in response to the devastation caused by yesterday's earthquate." That is indeed encouraging news, and you can see the actual press release announced by Mr. John Morton, Assistant Secretary of the Customs Enforcement Assistant of DHS by clicking on this direct link here: Statement by Deputy Press Secretary Matt Chandler.
Yu, South & Associates will keep you updated on this new development and bring you the latest updates through this website as it happens.  If you are a national of Haiti or your last residence was Haiti and would like to hnow how this might affect you or your family's immigration status in the United States regardless of your current immigration status (legal or illegal), when and if this TPS status is to be designated by DHS, you can contact us for further discussions. If you have any questions about this article or TPS or simply a general question or comment about US immigration laws or procedures, you can send in your email directly to us at: This email address is being protected from spambots. You need JavaScript enabled to view it., and the experienced immigraton attorneys at Yu, South & Associates will respond to your inquiries personally and promptly, normally within 24 hours, if not sooner.
Yu, South & Associates, Where YOU Matter the Most.