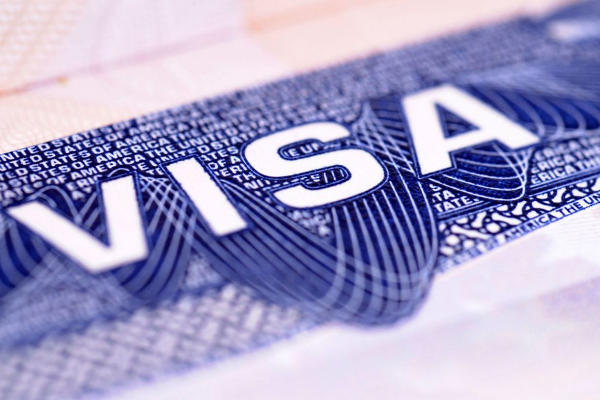 U.S. Embassy and Consulates in China just announced a policy change regarding the visa application and interview appointment practice for the Chinese nonimmigrant visa applicants!
US visa applications are currently processed in China at five different locations: Consular Section within the US Embassy in Beijing, along with other 4 US Consulates to 4 cities scattered across China, namely: Chengdu, Guangzhou, Shanghai and Shengyang. It has always been the practice that all nonimmigrant visa applicants, including those applying for B-1/2, F-1, H-1B and/or L-1 visas, would have to submit their visa application and make interview appointment with one of the five US Consulates (including one "Consular Section" within the Embassy) to China having geographical jurisdiction over their place of residence.
Yu, South & Associates just learned from the American Immigration Lawyers' Association (AILA) that the US Embassy and Consulates to China have decided to liberalize this interview appointment policy, effective immediately, so that now all non-immigrant visa applicants may book interview appointments at ANY U.S. consular Section in China, regardless of the province or city where they live.
This is a very exciting development for many Chinese nonimmigrant visa applicants because of the convenience and options they now have instead of having to travel back to their native home town to apply for a visa or a visa renewal.
In 2009, almost half a million people received nonimmigrant visas in China, more than ever before. The United States government is committed to increasing mutual understanding between the United States and China through people-to-people exchange. US Department of State which oversees the overseas visa processing operation hopes the elimination of geographic restrictions on visa applications will promote this exchange by making the visa application process simpler and more convenient.
To learn more about how to schedule a nonimmigrant visa interview appointment, you can visit the US Embassy's website at: http://beijing.usembassychina.org.cn/niv_appointment.html , or the US Embassy's Beijing Visa Unit blogs at: http://blog.sina.com.cn/usembassyvisa and/or the US Consulate General Chengdu at: http://blog.sina.com.cn/usconsulatechengdu.
If you have any questions about this posting or if you have a nonimmigrant visa application related question/denial or simply a question about the US immigration law in general, you can send in your questions to us directly at: This email address is being protected from spambots. You need JavaScript enabled to view it., and our experienced immigration lawyers at Yu, South & Associates are standing by to respond to your inquiries personally and promptly, usually within 24 hours, if not sooner.
Yu, South & Associates, Where YOU Matter the Most.