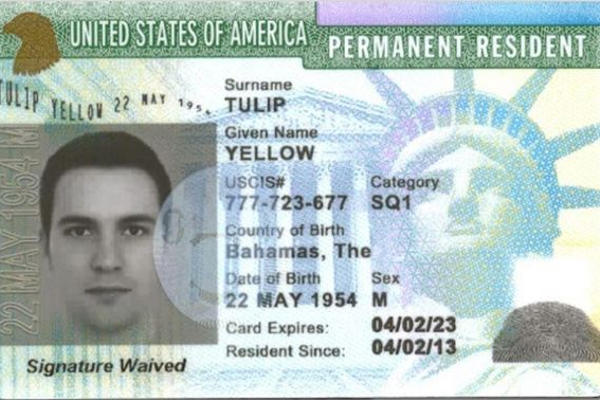 USCIS Naturalized The 1st Nonimmigrant MAVNI Recruit!
Believe or not: YES, You CAN. It is definitely possible that you can legally become a US citizen without having to go through the normal lengthy and complicated process of becoming a "Lawful Permanent Resident Alien" first but directly from a nonimmigrant status such as a foreign student in F-1 status or a temporary foreign worker in H-1B status, for example!
How is that even theoretically possible, since anyone with any knowledge in US immigration laws would know that a foreigner has to become a Lawful Permanent Resident (LPR, a/k/a: "green card" holder) first, as one of the prerequisite conditions, before acquiring the final eligibility to become a US citizen through an adjudication process known as naturalization, under the laws?!  Well, that is still true except there is an exception now and that exception is provided by a special pilot program that is not "advertised" but known as "Military Accessions Vital to the National Interest" or "MAVNI."
Taking the Oath in Sadr City (Courtesy of the US Army)
This seemingly wonderful short path to US citizenship for certain nonimmigrants is definitely very real and true, although very little known to the immigrant communities.  However, it might not work for just everyone, due to some simple but specific requirement and the first and the foremost is that you have to be a military recruit, of course, to begin with.  Further, United States laws (10 USC Sec. 504 and 8 USC Sec. 1440) spell out when non-citizens may join the U.S. military and how they may apply for citizenship as a result of that service.

Applicants for the MAVNI program must meet specific criteria before they can be accepted into the Army. For instance, the legality of each applicant will be verified through the Department of Homeland Security before the individual is accepted into the Army. Additionally, each enlistee will be subject to the same stringent background checks and security screenings all Army enlistees undergo.

Applicants to MAVNI must also meet or exceed typical recruiting standards for the Army. For instance, all accepted into the Army through MAVNI must have a high school diploma, score above average -- over 50th percentile -- on the Armed Forces Vocational Aptitude Battery, and must not be in need of a waiver for conduct.

The MAVNI program is a pilot program -- which means it is a test. The deadline to declare a desire to participate in the program is Dec. 31. After the pilot program has concluded, the Army and other participating services will track the progress of participants and share that information with the Department of Defense.
You can click here to read more about this special shortcut to US citizenship while serving the US national interest with the military, you can click here: NAVNI Pilot Program .
If you or your friends have any further questions regarding MAVNI Pilot Program or any other US immigration related matters, you can click here to send your questions directly to us at: This email address is being protected from spambots. You need JavaScript enabled to view it. and our experienced immigration attorneys will respond to your inquiry personally and promptly, usually within 24 hours.
Yu, South & Associates, Where YOU Matter the Most.